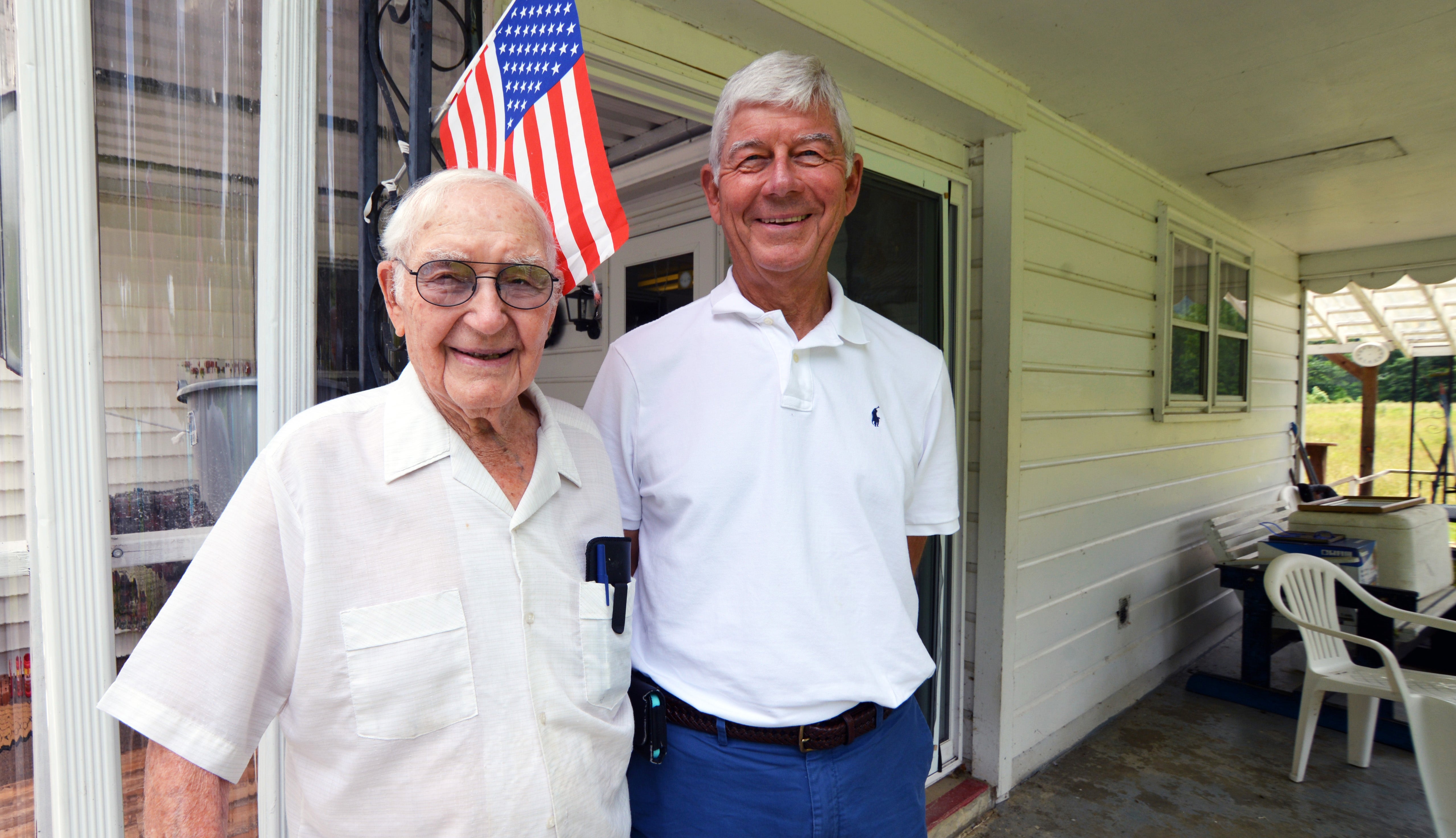 Paying our respects to Kentucky's heroes
September will be a month of firsts for 99-year-old World War II veteran Henry C. Ledford.
When he travels from Lexington to Washington D.C. on Sept. 21 during the 2019 Honor Flight, it will his first time traveling by air.
It will also be the first time he's seen the World War II Memorial honoring him and the 16 million Americans who served. When he visits the memorial, he said he will think about friends and the 400,000 Americans who fought and died in the war to keep the world free.
"A lot of them didn't get home," he said, fighting back tears.
Kentucky's Touchstone Energy Cooperatives sponsor the Honor Flight each year to thank those who served in WWII as well as the Korean and Vietnam Wars. It's our way of showing appreciation to veterans like Mr. Ledford for what they've done.
One of the greatest things that his 411th Infantry Regiment did was to liberate prisoners from a concentration camp near Landsberg, Germany. "They were skin and bones and came out and grabbed us, hugged us and kissed us," he said. "They were starved to death."
This is the ninth year Kentucky's Touchstone Energy Cooperatives are taking veterans, free of charge, to tour the national monuments that honor them. It is the fourth flight in partnership with Honor Flight Kentucky. 
Please join us at 7:30 p.m., Sept. 21, at Lexington's Blue Grass Airport to give Mr. Ledford and all the veterans an unforgettable welcome home. It's a small way of paying our respects to these Kentucky heroes.
Remembering when the lights came on
Henry Ledford is a big fan of electric cooperatives. He remembers how life improved after the co-op brought power to Clay County. "It was incredible, like me getting my hearing aids," he said with a laugh. "Before, you had to get kindling and go to the well to get water every morning. After the power came, all you had to do was flip a switch."