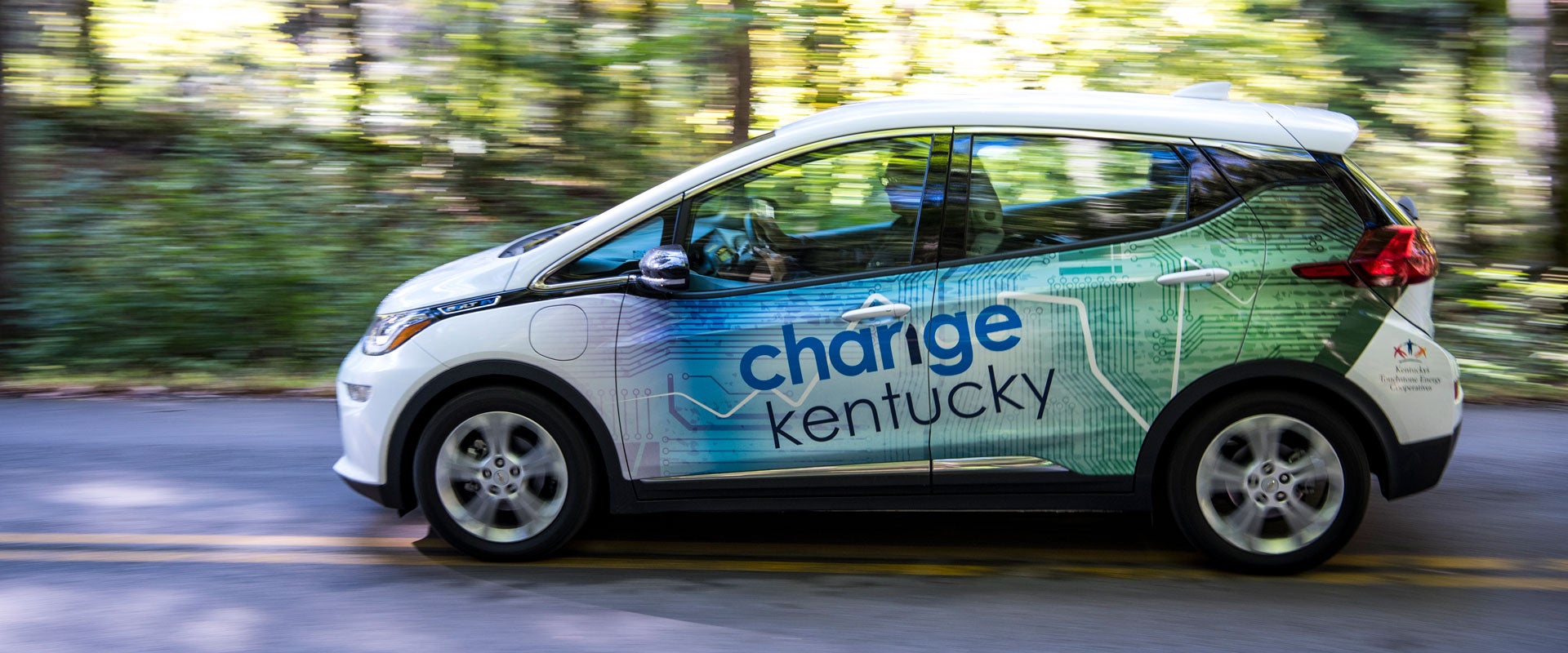 Road Trip!
Co-op employees travel Kentucky to showcase the advantages of electric vehicles
The era of the electric vehicle is here!

To highlight the low fuel and maintenance costs of electric vehicles — also known as EVs — along with the environmental benefits and improving driving ranges, two electric co-op employees traveled from Elizabethtown to Eastern Kentucky and to Central Kentucky on April 29 and 30.
Sarah Fellows, Communications Manager at Nolin RECC, and Leslie Neeley, Communications and Public Relations Specialist at Kenergy, drove the all-electric Chevrolet Bolt owned by Kentucky's Touchstone Energy Cooperatives.
"Kentucky is one of the most beautiful states in the nation, and this trip is a great way to showcase our attractions and our ChargeChangeKY car," Fellows said. "We went to Lincoln's boyhood home, Maker's Mark, Cumberland Falls and many other places."
"The trip demonstrated how little it costs to drive an EV and highlighted attractions that draw people from all over the world," Neeley said.
Other stops included the Sanders Café and Museum in Corbin (birthplace of world-famous KFC), Buckhorn Lake State Resort Park in Perry County, the Red River Gorge in Wolfe and Powell counties, soft drink manufacturer Ale 8 One and one of Kentucky's largest solar farms, Cooperative Solar One.
There is growing interest in EVs and several car manufacturers are going all electric. Co-ops want to help members make informed decisions and lead the state to a cleaner, greener future. 
Read about The Great EV Road Trip and electric vehicles in the October issue of Kentucky Living Magazine.
Learn more at: https://www.kentuckyliving.com/energy/the-great-electric-vehicle-road-trip