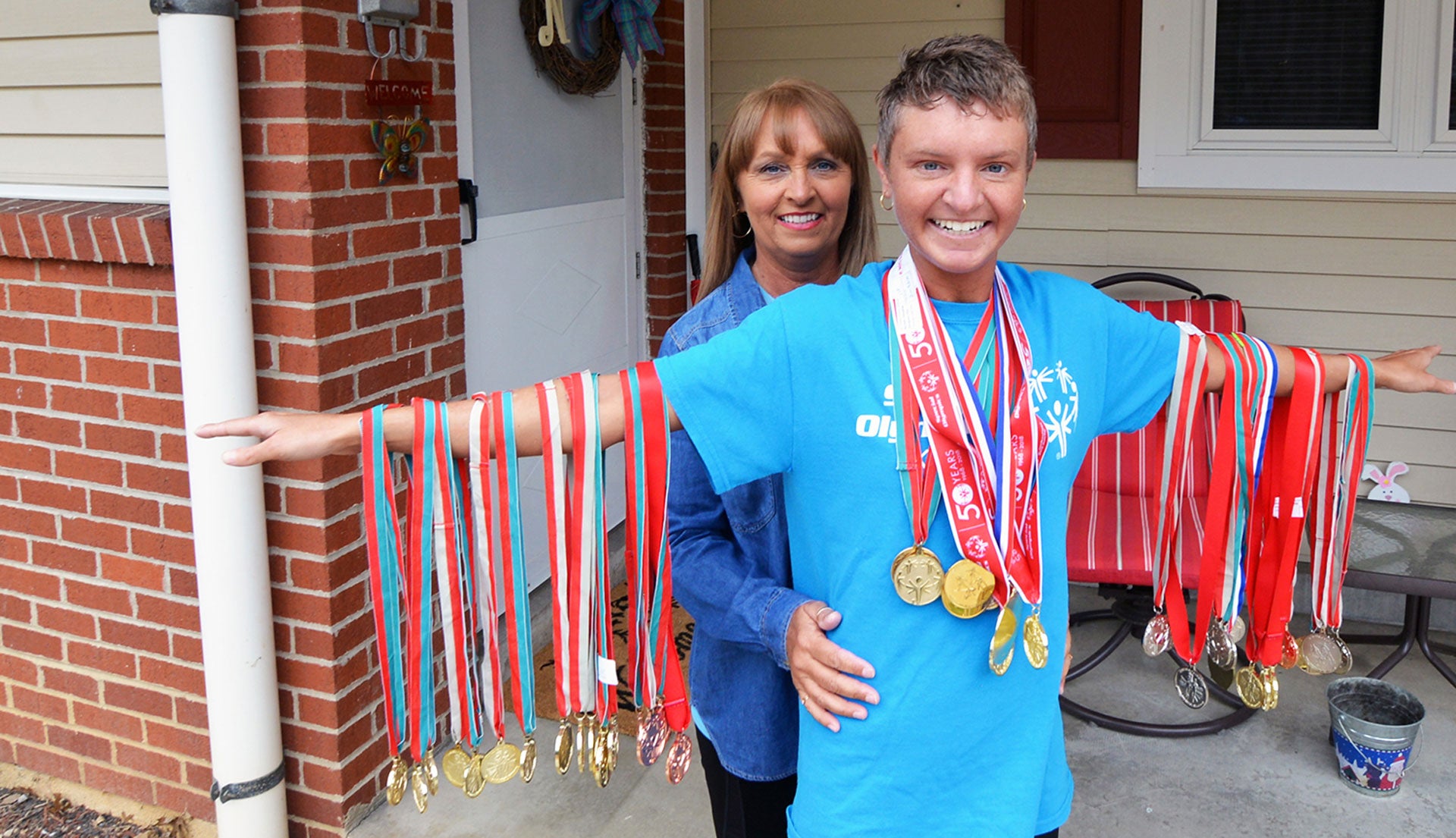 Kentucky's Touchstone Energy Cooperatives support dreams at Special Olympics
DesaRae Nickell has won so many medals in Special Olympics that she's like a Rowan County rock star. When neighbors see her outside, they say, "I'm lucky to live next to a celebrity."
Last fall, Special Olympics named her an official ambassador after her graduation from the Athlete Leadership program. She was also chosen from among more than 10,000 Special Olympics athletes in Kentucky to serve on the state chapter's Board of Directors.
"I speak for all the athletes in Kentucky and give the Board updates on what is going on," she said.
"All of our relatives are proud of her," said her mom Sheena. "People we don't even know come up and ask for her autograph."
Nickell was among more than 1,400 athletes competing at the Special Olympics State Summer Games, May 31-June 2 at Eastern Kentucky University in Richmond. Kentucky's Touchstone Energy Cooperatives were again the platinum sponsor of the event that helps people with physical and intellectual disabilities gain confidence through sports.
At the 2019 summer games, Nickell competed in long jump, the 50-meter dash and the 4X100 relay. Kentucky's Touchstone Energy Cooperatives are proud to sponsor her and all the other athletes at Special Olympics.
"Watching these kids at the summer games, you will be overcome with joy." said Sheena Nickell. "It will inspire you. It's changed our lives and the lives of everyone we know."