Providing New Homes for Eastern Bluebirds 
In the autumn of 2020, EKPC installed nest boxes for Kentucky's Eastern Bluebirds at its headquarters campus and at the Bluegrass and Spurlock power plant sites. 
More than 35 nest boxes were installed, providing important habitat for this colorful bird, which is native to Kentucky.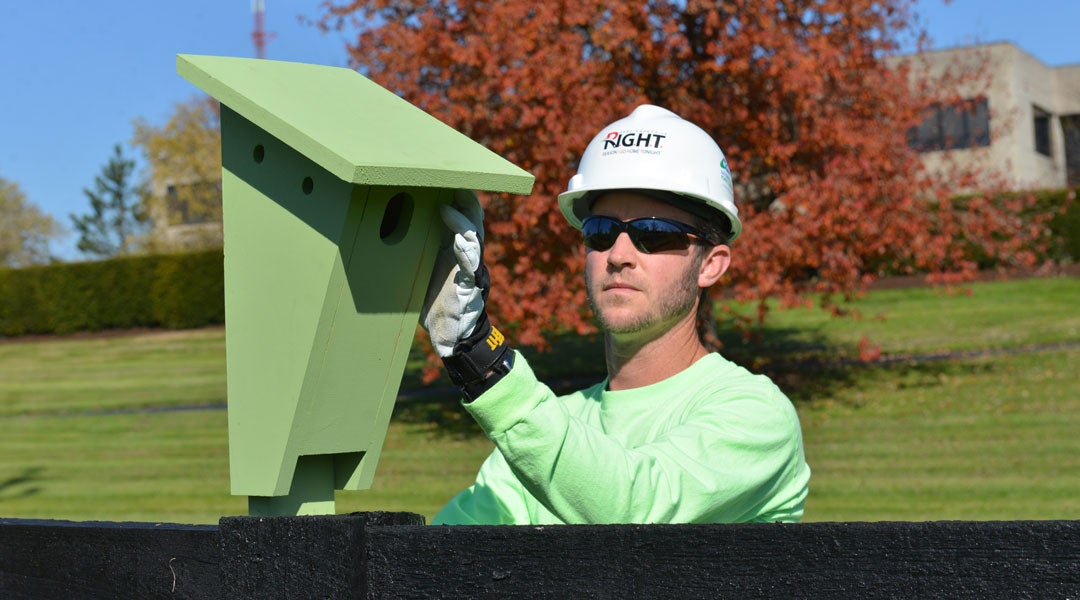 Eastern Bluebirds have begun making a comeback after suffering from population declines, largely caused by competition with non-native house sparrows and European starlings, as well as habitat loss.  The addition of these nest boxes will provide essential habitat for this unique species.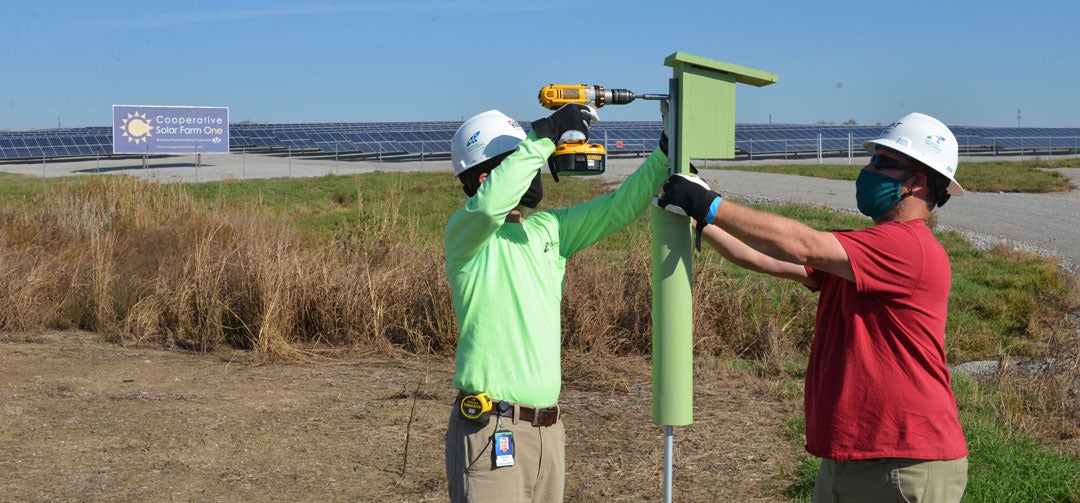 It is just one project EKPC is performing at its facilities around Kentucky to qualify as a KY EXCEL Partner. Since 2009, EKPC has maintained that designation with the Kentucky Energy and Environment Cabinet through the Kentucky Excellence in Environmental Leadership or KY EXCEL program.