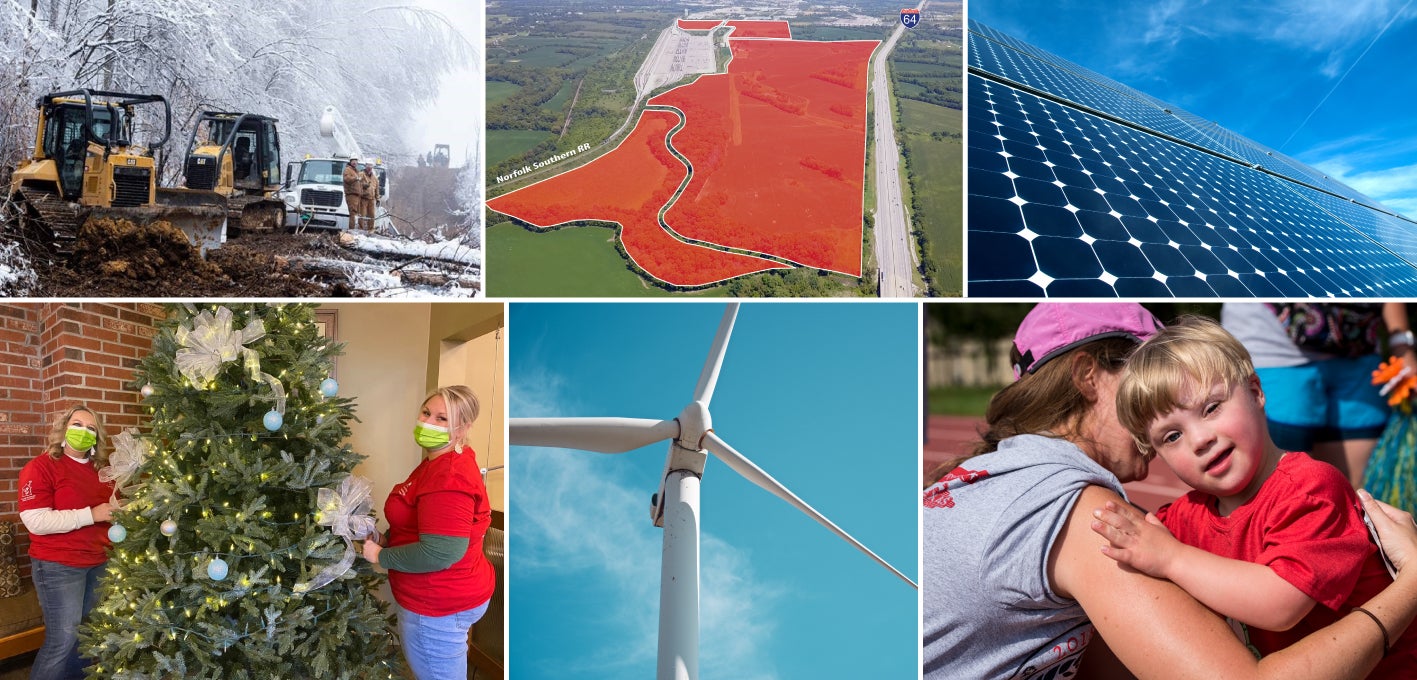 The holidays are the traditional season of giving, and nowhere is this more apparent than in the 87 counties served by Kentucky's Touchstone Energy Cooperatives. On a near daily basis, we witness individual and collective expressions of generosity. 
Showing "concern for the community" is an operating principle we honor all year long while delivering safe, reliable, affordable and sustainable electricity. We also express our dedication through special programs. 
We wrap up 2021 by highlighting just a few of the ways Kentucky's Touchstone Energy Cooperatives worked to better serve members.
•    Aid from fellow electric cooperatives from Kentucky and other states helped restore service after a February ice storm caused widespread damage.
•    The high-tech tools that Kentucky's Touchstone Energy Cooperatives had in place enabled us to work closely with site selectors, businesses and government leaders to help bring $1 billion in investments and over 2,400 jobs to Kentucky in 2021. 
•    We unveiled a sustainability plan that includes strategies for increasing fuel diversity, decreasing carbon emissions and promoting environmental stewardship.
•    Programs such as Cooperative Solar and envirowatts gave members renewable energy options.
•    Employees and members teamed to collect pantry items, cleaning supplies and toys for the Ronald McDonald Houses in Lexington and Louisville. 
•    We again sponsored Kentucky's Special Olympics Summer Games, which attracted more than 1,000 special athletes and 500 volunteers.

When you gather with family and friends this holiday season, remember to reflect on the wonderful gifts that don't come packaged in pretty paper and bows. 
May your holiday be wrapped in an abundance of warmth and good cheer.